Friday, November 12, 2004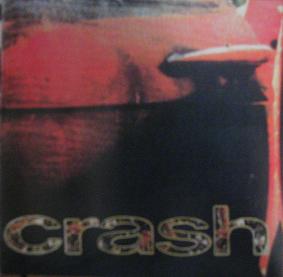 Sonic Upgrade day
Thanks to hints from two readers, I finally managed to acquire a copy of the
Crash
CD compilation
Everything Under The Sun
without going broke. Since Allmusic can't be bothered to get this right, the details are Justine records, 1992, JUSTCD1. I've posted about
Crash
a few times before. The references are (depending on where you're coming from):
Before he formed
Ultra Vivid Scene
,
Kurt Ralske
played guitar in a band called
Crash
.
Better known for her fantastic cassette-only albums (much of which did ultimately get CD releases),
Linda Smith
sang backup on one of the best songs by a band called
Crash
.
In addition to playing in a band called
The Woods
with
Linda Smith
and drumming for a
DNA
related solo group, percussionist
Brian Bendlin
was an early member of a band called
Crash
.
Before forming the early
Creation
dance/pop group
Tangerine
, the late
Mark Dumais
helmed a band called
Crash
who often combined
Jesus & Mary Chain
guitars with
Morrissey
-esque vocals.
When not stinking up the joint with
Fountains of Wayne
,
Adam Schlesinger
occasionally appears in a reasonably decent band called
Ivy
who once had an album produced by
Kurt Ralske
, who played in a band called
Crash
long ago.
There's a few more, but you get the idea.
So, today I'm posting a few tracks that I've put up before, but this time ripped from CD. This is one of the rare occasion where I find myself appreciating a band much more on CD than on vinyl. Here's
I Feel Fine
, which is probably their best song and which would probably make for a great cover version. And here's
Don't Look Now
, which has been covered a few times. More on Monday.
(Is it me, or does that cover photo look slightly obscene? That never struck me while looking at the CD, but on my monitor... Maybe it's just me.)