Monday, September 13, 2004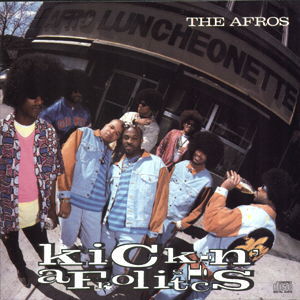 I have to kill a day today, because I didn't finish ripping an album that I need for my next
good
post, so today is odds and ends. The mp3's come last, so skip to the bottom if that's what you're after.
I'm not going to turn this blog into
Tegan & Sara
watch, but I did notice that reviews are starting to trickle out for
So Jealous
. With the exception of that idiotic thing in the Times, most of the reviewers seem to get it.
Barnes & Noble
, in particular, has a pretty accurate and concise take on the record. T&S's new website isn't completely done, but I've seen a preview and it includes some live and demo mp3s from the new album. Yay! I guess it'll probably be up on the 14th.
I've added a couple of blogs to my links list.
Radio CRMW
reminds me a little bit of
WFMU
with a mixture of quirky cuts and interesting older tracks (60's and pre-60's). They gained my love by posting
The French Toast Man
, a song I've enjoyed for years on WFMU's
Greasy Kids Stuff
show. Yum, French Toast! They've just re-posted that song, so go get it now!
It's A Trap
is a little too good to think of as just a blog. It's an incredibly comprehensive overview of the Scandinavian music scene. Between links and reviews and so on, this site could probably keep you busy for days. An essential reference.
I didn't add a link for
CowboyTrance Orchestra
yet, as it's just getting off the ground and I don't yet have a sense of what the focus will be (I try to keep my bloglist short, and part of that means I try not to have too many blogs that work similar territory). Bands so far have included The Orb, Camper Van Beethoven, Ween, Stereolab and Sonic Youth.
And I should mention that next week I'm going to have my first guest host. It's someone who posted a comment here a while back, and when I went to his blog I noted that 1) he was interested in starting the mp3 blogging thing and 2) he talked about a lot of tracks that I don't have and really want to hear. So now I get to take a week off and I get to hear some pretty cool rarities. It doesn't get much better than that!
Ok, so I have three songs today that I've been vaguely planning on posting for ages. The one song that I never posted back when I wrote about
Ride
was
Black Nite Crash
. This is the first song from their reviled album
Tarantula
, and no I'm not going to attempt a revisionist take on that record: it is pretty bad. Nonetheless,
Black Nite Crash
is good and shouldn't be overlooked. I had read its opening line years ago:
See the girls coughing, looking underfed
When they go to sleep, they dream of being dead
But I somehow remembered that as being a
Dorothy Parker
couplet, largely because I didn't know who
Ride
were when I read the line. This might be overthinking things, but I sometimes wonder if the song would appeal to fans of the
White Stripes
. Not the vocals, but the guitar, drums and production seem similar. In any case, the song is 1,000,000 miles from where Ride started out.
Babe The Blue Ox
moved to Brooklyn and released a series of quirky/cool albums where artsy chops and odd time signatures failed to impede catchy hooks. For some reason, most of their records were named after
Barbra Streisand
albums. From the EP
Je m'Appelle Babe
, this is
Tattoos
, no relation to the
Who
song
Tattoo
. BTW, BTBO redid this song on a later album.
The whole EP is pretty good...I'm really tempted to post more than one track but I'm going to resist. It ends with a cover of
Billy Squire
's
Everybody Wants You
that may be more interesting in theory than reality. The tune is the same, but the words are along the lines of:
My little wampum its for you that I yen
Call me franc call me bank
Call me again and again and again
or
I'm a middle-man cherry choppin pain in the gums
I'm an overweight dairy-topping case of the runs
Je m'Appelle Babe
was released on
Homestead
in 1993, and I'd be amazed if you couldn't find a used copy for $1.00 or less.
Finally, I recently read something or other about the forthcoming
MF Doom
album that mentioned a track called
Hoe Cakes
. I can't remember the details, but it reminded me of
Hoe Cakes
by
The Afros
.
The Afros
were a
Beastie Boys
/
Run DMC
related group that released only one album called
Kickin Afrolistics
which came out in 1990. It's kind of a jokey blaxploitation themed thing, and I've always wished it was a little bit better since I like the idea but not the execution.
Hoe Cakes
is actually the only song that I 100% like...I just double checked and yup, only song. Forgive me,
Tegan and Sara
, as this isn't aimed at young women, gay and straight, looking for smart songs that explore the fun side of taking yourself very seriously.